When speaking About hacking, also it needs to be explained that it is not always done for malicious intentions, nowadays this activity is frequently used to get passwords or even certain data you are unable to get because of forgetfulness.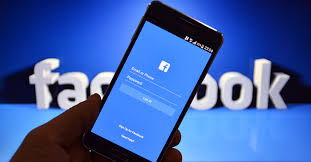 When speaking Regarding hackers, so you're confused with the word identity robbers, Pirates facebook (pirater face book ) are identification burglars of the social networking, since many users relate private information, including financial information, to the website.
All these Identity thieves get into your data illegally as a result of discussion boards, or surveys at which users offer you personal data with out knowing that their data will be accessed for use, which makes it a casualty of identity theft.
Throughout Distinct sites, you can find countless pages specializing in hack on a face book account (pirater un compte facebook) at fees that usually are substantial and that require different computer programs to use, however we are really a free alternative.
The best Substitute for hack a hack a Facebook account(pirater un compte facebook) free of charge and without software is to-use xhacker; it will send one of the key to your email when you answer some questions that will help confirm your identity, which decreases the Identity intruders usage of your accounts.
All of us Differentiate ourselves from different means to hack your Facebook accounts by being imperceptible to this particular page, and any antivirus, this reduces exposure to Pirates face book (pirater facebook) all from the contentment of of your house.
Additionally, by Preserving our encryptions updated, it makes it possible for one to procure all of your access info and image files as many situations as necessary and out of anywhere on earth.
On Top of That, You will recover all of the info connected with a Facebook account, no matter how old your account remains and without the chance of infecting your PC using Trojan viruses or some other type.
In the same Waywe allow you to change your profile and user information, quickly and above all, securely minus the chance of one's information getting stolen.